The ISONAS hardware integration with software partner Genetec, will be released in the fourth quarter of this year and a sneak peek will be available in the Allegion booth and in the Genetec booth (#2951). Purchase the DMP Suzuki GSX-R 600/750 2008-2018 Integrated LED Tail Light from SportbikeTrackGear.com Get the lowest price, free shipping deal, easy exchanges and no restocking fees - Guaranteed!
Las Vegas, NV (September 25, 2018) – and Allegion have partnered to provide a unique and powerful solution designed to increase perimeter security at K-12 schools. Utilizing the Sielox Pinnacle ™ Access Control Platform and 1700 Intelligent Controllers, K-12 schools can seamlessly integrate the Remote Undogging (RU) and Remote Monitoring (RM) options available with Allegion's Von Duprin ® and Schlage ® wireless locks from a centralized location, reducing overall costs for additional network cabling while increasing overall situational awareness and security with comprehensive lockdown capabilities. "Through our integration with Allegion, we have further enhanced our layered approach for school security and emergency notification by extending the power of our Pinnacle Access Control Platform to provide wireless control and monitoring of entry and egress points at the perimeter," said Karen Evans, CEO and President, Sielox. Allegion's Von Duprin RU retrofit kit for exit devices is a cost-effective solution for secondary entry/egress points in K-12 schools that enables remote undogging for centralized lock down and door status monitoring with integrated request to exit (RX), latch bolt (LX) and door position switch (DPS) signaling capabilities.
The RU connects via BLE to the ENGAGE Gateway, providing real-time, bi-directional communication to the Sielox Pinnacle Access Control Platform and 1700 Intelligent Controllers. RU is a modular battery-powered kit that can be added on to existing 98/99 and 33A/35A series devices. The Allegion Von Duprin RM retrofit kit is the sensor-only configuration for exit-only or fire-rated doors that require monitoring.
It provides visibility to door status with the same RX, LX and DPS signals as the RU, without the centralized lockdown component. Sielox Pinnacle Access Control Platform offers numerous advanced capabilities to provide users with greater control over their facilities' security with maximum flexibility to address current needs and the scalability to address future requirements. Pinnacle is available in several configurations that can be specifically tailored to the needs of any size business or facility, or integrated in a layered systems model. Sielox's 1700 Intelligent Controller "no end of life" design utilizes 32-bit technology with real-time operations to deliver exceptional speed, performance and reliability.
For uncompromised security, the 1700 is an intelligent fully-distributed controller ensuring decisions even if communications have been interrupted. Support for industry standard reader types and technologies include: FIPS 201(PIV), CAC, Wiegand, card and pin, proximity, biometric, smart card, magnetic stripe and barcode. Sielox is featuring the integration at GSX 2018 in booth #3914. Additionally, the Von Duprin RU and RM options will be included Allegion's GSX 2018 booth (#3715). For more information about Sielox, visit, email, or call toll free 800-424-2126.
Integrating With Gsx Login
Installer Now Supports P3D v4 Updated May 31st, 2017 GSX, Ground Services for FSX it's a revolutionary new product that simulates several operations on ground, like Marshalling, Catering, Boarding/Deboarding of passengers and Baggages, Stairs, Refueling vehicles, Pushback with realistic behavior, Folllow Me cars, Docking System and more, all featuring many native FSX animations and belivable human characters. GSX works FOR FREE AT ALL FSDT AIRPORTS, because it greatly enhances the previous ParkMe™ feature, and it integrates perfectly with our airports. Purchasing GSX, will enable to use it at ALL FSX Airports, both default and 3rd party, even those not released yet GSX offers vehicles in many different types and sizes, depending on the airplane used and the geographical location, and every vehicle is available in many different liveries, chosen automatically by your location in the FSX World. Features:. Works with every FSX airport, both default and 3rd party. Supports all default FSX airplanes and many popular 3rd party airplanes.
Designed for FSX, 100% Pure FSX code. Different vehicle models, selected depending on the airplane/airport in use.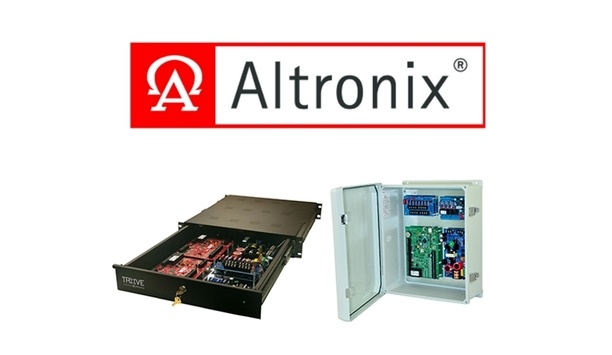 Many sound effects, supports 3D Surround Sound with OpenAL. Realistic Human animations using FSX bones/skin mesh. Full use of FSX advanced materials.
Easy to use user interface, fully integrated in FSX using standard ATC-like menus. Easy user-customization of vehicles, using the provided Paint Kit. NEW Live Update feature, keep GSX always updated automatically, with new supported airplanes and airports!. Direct Airplane Interface™ allows interaction with complex 3rd party airplanes featuring custom door controls, ground equipment like GPU, Wheel chocks, many popular airplane add-ons like the PMDG 737NGX, 747 and MD11, Aerosoft and Wilco Airbus, the CS767, QW757, FS Labs Concorde and many others that will be added through Live Updates, are recognized and supported natively!. Support for full Airport Customization, already enabled with all FSDT sceneries and some 3rd party, allowing better integration with any airport, also to be distributed and installed automatically by the Live Update feature.
System Compatibility and Requirements. Requires. Microsoft Flight Simulator X with Service Pack 2 or with Acceleration, OR. Microsoft Flight Simulator X Steam Edition (FSX SE).
Lockheed Marin Prepar3D (any version). Windows Vista, 7, 8 or 10 - 32 and 64 bit editions are supported. This product fully supports DirectX 10.0 FSDreamTeam releases all of their software as a trial version only. The links provide to you upon purchase will be this trial version. You will need to enter the key provided upon purchase to unlock the trial version. Because the software is made available as a trial on the publishers website, and as with all download or boxed software, no returns, refunds or credits are available. Changes In Version 1.9.11 Include.
Icing conditions detection more realistic, now based on Temperature + Dew Point. Deicing pads added to Zurich and O'Hare. Refueling starts by filling wings tanks first, then the central ones and finally externals. Preset Fuel quantities indicated in USGAL and Lb/Kg (depending on International settings). Automatic detection of 3rd party progressive refuel simulation made optional in GSX - Settings. Support for Prepar3D 3.4.22 (Hotfix 3). Support for the PMDG 747-400 V3.
Integrating With Scipy
Don't remove PMDG Ground Equipment around the airplane by default. Airplane Configuration: Don't display traffic cones if engine z.